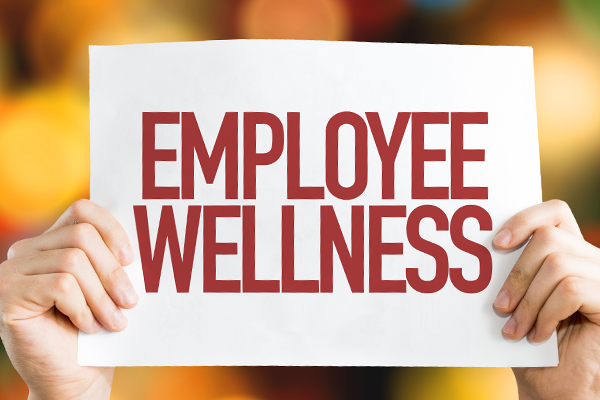 Need ideas for your company's employee wellness program? Understanding the importance and the possibilities of an employee wellness program will help you structure a highly beneficial program for your employees and your organization.
immpreneur.com gathered the following information, ideas, and tips to help you understand the importance of an employee wellness program and how it can benefit them and your organization.
What is Employee Wellness?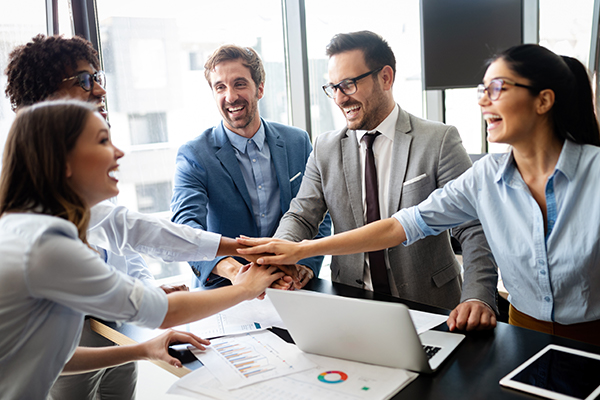 Employee well-being is their overall personal and professional mental, physical, emotional, and economic health. It is significantly influenced by factors like their relationships with co-workers, their decisions, and the tools and resources they have access to – including physical fitness, mental health, and career development.
Goals for an Employee Wellness Program
Wellness programs must contribute towards building a healthy, productive workforce and making your company an inviting place to work. Through carefully structured programs, services, policy development (HR), and program planning, employee wellness will:
Improve employee health and well-being
Empower employees with (health) education and lifestyle skills enabling them to reach their best possible health
Positively influence employee morale and workplace satisfaction
Optimize performance and productivity
Provide a valued employee benefit
With your Human Resources Department, you can structure a wellness program that conforms to your employees' personal, religious, and physical needs or restrictions. Consider the following ideas and tips for your company's wellness program:
Physical Health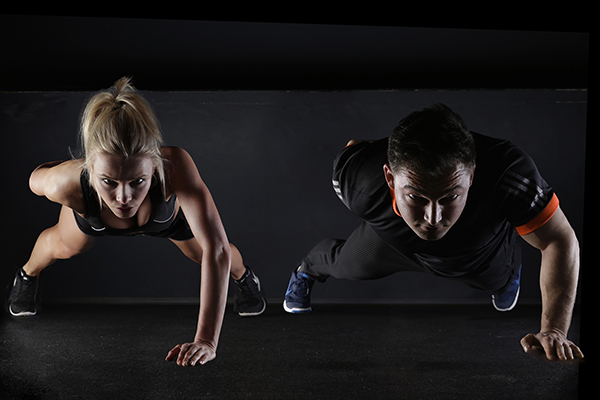 If your company does not have an onsite fitness center, you can offer sponsored memberships to a local gym or fitness center chain, including family plans for married employees with children.
You can design fitness challenges to foster healthy competition in the office. These challenges keep employees engaged with their fitness and with each other. This can lead to higher turnout for less popular things like wellness screenings and annual checkups.
While industry leaders and researchers may vary in their definition of employee wellness program engagement, engagement is commonly viewed as the level of enrollment and continuous participation in a program, including:
Wellness Events (walking, nutrition education, resilience programs)
Services (health screening, health coaching)
Resources (online assessments, learning modules, training programs)
Tip: Hire certified personal trainers, nutritionists, and counselors to make scheduled visits to your workplace and make them available to your employees.
Mental Health (Stress Relief)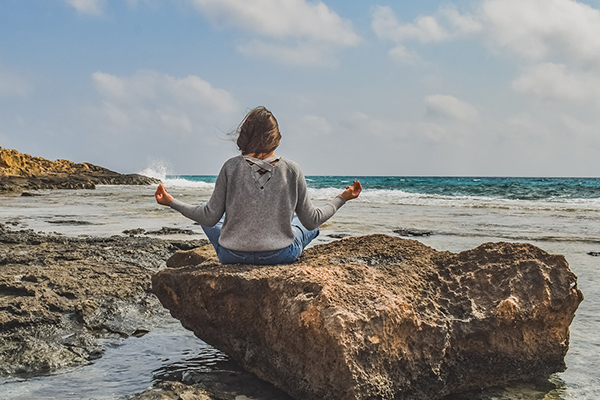 Yoga, stretch classes, and meditation are popular for decreasing stress while significantly improving one's mental health. Local, state, and national (anonymous) counseling resources and support hotlines offer ongoing assistance when employees require more help. Consider the following resources:
SAMHSA's National Helpline – The Substance Abuse and Mental Health Services Administration (SAMHSA) offers a free, confidential, 24/7, 365-day-a-year treatment referral and information service for individuals and families facing mental and/or substance use disorders.
English and Spanish speakers call: 1-800-662-HELP (4357)
Tip: Your employees can find local, confidential, and anonymous treatment centers in the US and its territories by zip code at findtreatment.gov
988 Suicide & Crisis Lifeline – This service is a national network of local crisis centers that provides free and confidential emotional support to people in suicidal crisis or emotional distress 24/7, 365-day-a-year in the United States. Their website helps people find resources for:
Maternal Mental Health
Veterans
Loss Survivors
Attempt Survivors
LGBTQ+
Deaf/Hard of Hearing
English and Spanish speakers call: 988
Tip: Online chat is also available by visiting 988lifeline.org
Emotional Health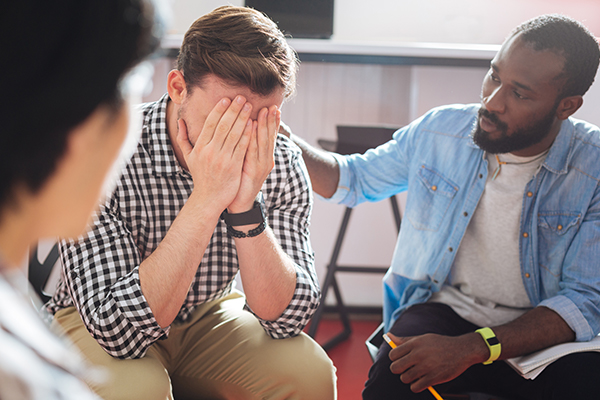 Positive emotional health is significant because it permits individuals to efficiently cope with challenges (easy or complex) and setbacks in their lives, professionally and personally. Positive emotional health at work is fundamental for teams to remain agile when changing roles and responsibilities.
Give each other a pass (mistakes and mishaps can happen to anyone – be gracious)
Check-in with your employees and let them know you have their backs
Practice mindfulness and encourage thoughtful meditation
Encourage an atmosphere of gratitude
Remind employees to practice self-care and take advantage of wellness programs
Focus on employee strengths
Avoid making comparisons between employees
Create and keep an open-door policy
Foster an environment of acceptance rather than judgment
Get your employees outdoors (when possible)
Tip: Volunteer days are an excellent way to help employees fulfill their desire to contribute to a worthy cause (and create a sense of belonging).
Financial Well-Being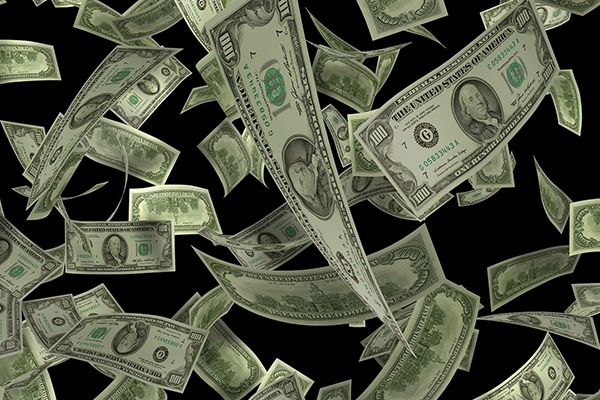 Work performance and quality can be negatively impacted if your employees are stressed over their current finances, investments, or future stability. Personal finance events are an excellent way to support employees needing help with money management. Consider the following ways to help employees structure their finances:
Bring in professional finance coaches and sponsor portfolio reviews
Encourage employees to learn to invest wisely and prepare for the future
Revise employee 401-k and pension plans, increasing employer contributions
Structure a monthly or annual bonus program based on performance and wellness program participation
Tip: Use your HR Department and other available tools to show your employees that "it pays to be well."
What Makes Employee Wellness Important?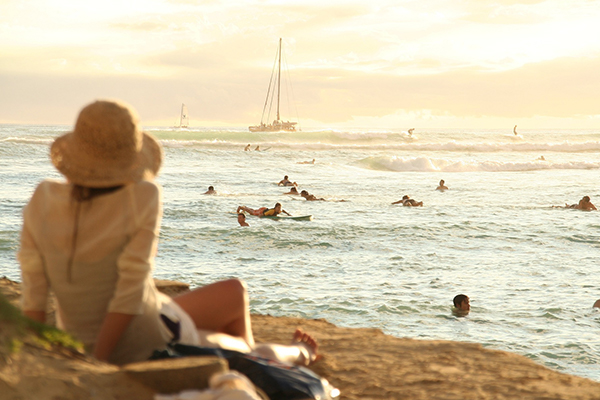 Employees today expect their employers to help them live better lives. But improving an employee's well-being isn't just a humanitarian exercise. Employers who care for their employee's health and well-being see multiple measurable benefits, from higher and more proficient productivity and profitability to significantly lower turnover and fewer safety violations or incidents.
Employee Wellness Program
In this article, you discovered information, ideas, and tips to help you structure an employee wellness program that encourages your employees to better their health and wellness, naturally increasing their loyalty and productivity within your organization.
Providing opportunities for your employees to increase their health and wellness can boost their self-confidence while motivating them to excel at their work.
Not providing your employees with a diversified path to better health and wellness will leave you with declining work quality and output, adversely affecting your company's revenue potential while adding undue stress to your employees' overall health and workload.
Sources:
smcgov.org/hr/employee-wellness-program-overview
samhsa.gov/find-help/national-helpline
cdc.gov/workplacehealthpromotion/initiatives/resource-center/case-studies/engage-employees-health-wellness.html
hhs.gov/hipaa/for-professionals/privacy/workplace-wellness/index.html