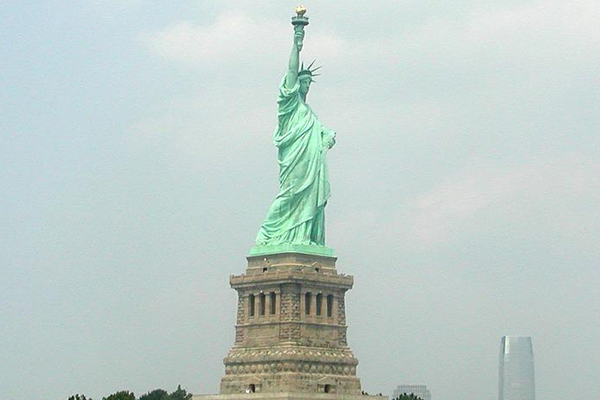 Avoid legal trouble and problems with U.S. Immigration for allowing illegal immigrants to persist in your workforce. Knowing how your business can legally sponsor immigrants will help you grow your business and potentially change your sponsored immigrant's life for the better.
immpreneur.com gathered the following information to answer some of the most important and more frequently asked questions about immigrant sponsorship.
Can a Business Sponsor an Immigrant?
Yes. Any small business can sponsor a green card for a prospective employee or a current worker. However, the Department of Labor (DOL) and the United States Citizenship and Immigration Services has specific criteria for sponsoring a green card as a small business owner. Here's how it is done:
Attain a PERM Labor Certification
Begin this process by submitting a prevailing wage request to the DOL on the agency's website using the ETA 9141 form. Find the ETA 9141 (Application for Prevailing Wage Determination).
Note: The application is to demonstrate that you can pay the prevailing wage for the job specification you are sponsoring the employee for and that you intend to pay that wage. The request will contain the requirements for the job and workstation location. The minimum salary for a particular job in a particular area is established by the National Prevailing Wage Center (NPWC).
You will also need to advertise the position. This is done to show the DOL that there are no available and willing U.S. workers for the job, thus creating a necessity to bring in an immigrant worker.
Your business will also be required to post the job on three different platforms, namely the state workforce where the employment site is located, a mainstream newspaper advertisement on two consecutive Sundays, and you must post the ad at the worksite location.
If, after this recruitment effort, no U.S. worker applied, then you can proceed to the last stage of the PERM Labor Certification process by filing an ETA 9089 form. Your application will be adjudicated, and after several months, you will get the notice of either approval or denial. Find the ETA 9089 (Application for Permanent Employment Certification) form.
File an I-140
Once your business attains a PERM labor certification, the next step is to file an I-140, Immigrant Petition for Alien Worker.
You should be prepared to provide detailed information about the employee's competence, qualification, and experience. You will also be required to submit detailed company information, like your company's profit and loss statement, balance sheet, and any other required or requested documents.
Tip: Have your immigration attorney help you file this form. The I-140 must be filed within six months of the PERM application approval, and this can take 4 to 6 months to be processed.
Visit (Instructions for Petition for Alien Workers) to see instructions for the I-140 and download or save the I-140 form.
What Types of Employment-Based Green Card Can My Small Business Sponsor?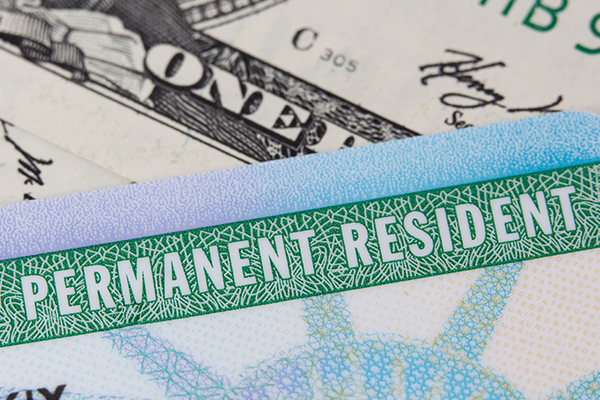 First, know that any legally established and operating business can apply to be a sponsor. There are four types of employment-based green cards you can file on behalf of an employee, including:
The EB-1 green card for priority workers is divided into three subcategories: the EB-1A for workers of extraordinary abilities, the EB-1B for outstanding researchers and professors, and the EB-1C for multinational executives and managers.
The EB-2 green card, known as the second preference level of employment-based green cards, and is meant for foreign workers with advanced degrees or exceptional abilities in a particular field.
The EB-3 green card is meant for three sets of foreign workers, including a) skilled workers, b) professionals, and c) unskilled workers. Requirements for this category are not as stringent as those for the EB-1 and EB-2.
The EB-4 green card for special immigrants is for eligible special immigrants who are:
Armed forces members
Panama Canal Zone employees
Specialized physicians
Iraqi and Afghan translators
Afghans and Iraqis who have rendered faithful service supporting U.S. operations
NATO-6 or G-4 international organization employees (and their family members)
International U.S. government employees abroad
Widow(er)
Religious workers
Special immigrant juveniles
International broadcasters
Note: An EB-4 green card does not require PERM labor certification, and unlike other categories requiring an I-140 petition, the form needed as the petitioning employer for an EB-4 is an I-360 form.
PERM Labor Certification
While the forms and filing for immigrant sponsorship are pretty straightforward, it is crucial that the process be accompanied by an experienced immigration lawyer to avoid any undue delays in the process.
As for PERM labor certification, your business must follow stringent requirements, including:
The position in question must be for a full-time job offer in the U.S.
Employers mustn't tailor a job's requirements to a foreign worker's skill set.
The wage must be greater or equal to prevailing wage requirements
You must demonstrate that there are no qualified domestic workers for the position and that the foreign worker will not affect or interfere with the wages or conditions of any U.S. workers
Note: If you choose electronic filing for your PERM certification and include the audit adjudicating process, the DOL estimates that a clean application will take fewer than sixty days to complete.
Immigrant Sponsorship
In this article, you discovered information and valuable resources for businesses wishing to sponsor an immigrant for one of the many working green cards and what must be done to qualify as a sponsor.
By knowing how to certify your business and subsequently help your employee or potential employee attain legal work status, you can avoid significant problems with immigration and conduct business as usual.
Ignoring immigration procedures and application processes can lead to severe consequences and costly fines for your small business.
Sources:
uscis.gov/sites/default/files/document/guides/E2en.pdf
nafsa.org/professional-resources/browse-by-interest/national-prevailing-wage-and-helpdesk-center-faqs
travel.state.gov/content/travel/en/us-visas/immigrate/employment-based-immigrant-visas.html