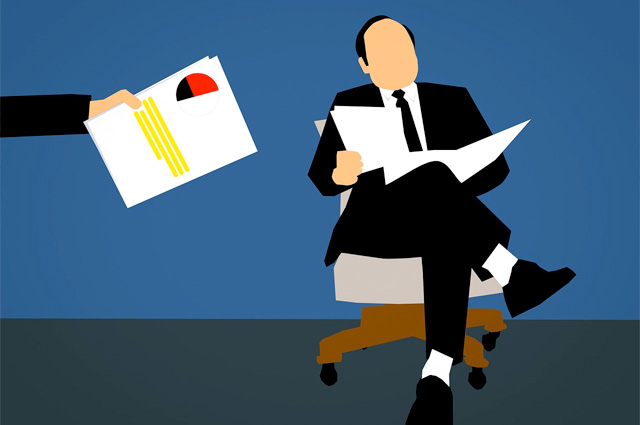 What you must know before selling a stake in your business to outside investors.
By Elaine Pofeldt
Sell­ing a stake in your busi­ness to out­side investors can be a great way to raise cap­i­tal dur­ing the early days when you are get­ting started. But if you don't take the right steps from the out­set, these cash infu­sions can also lead to dis­as­ters, like los­ing con­trol of the company.
Here are some tips on pro­tect­ing your inter­ests from attor­ney Ed Steven­son, a Newark-based part­ner in the busi­ness law firm Her­rick Fein­stein, and chair of its emerg­ing growth com­pany group.
Choose angel investors who under­stand your field and share your goals.
"You want to have peo­ple that you trust, whom you think will have an inter­est in your com­pany and your indus­try and who will help you build it," says Steven­son. An ideal investor will have the con­nec­tions you need to help you find addi­tional financ­ing and strate­gic part­ners for your busi­ness in the future.
Find out how big a role an angel wants to play.
Some angels expect to be the only investor and to pro­vide all the cash the com­pany needs in one round. Oth­ers will expect to you turn to other sources of financ­ing as the com­pany grows. Make sure you ask an angel about his or her expec­ta­tions, so there are no mis­un­der­stand­ings later. "Look at prior trans­ac­tions the angel has gone into," adds Stevenson.
Under­stand how much your com­pany is worth.
There is no per­fect for­mula for deter­min­ing a startup's val­u­a­tion, so it's a good idea to do some research on your own before sell­ing a per­cent­age of the own­er­ship to an out­side investor. Know­ing the value will help you to obtain a fair price. Talk­ing to other com­pa­nies in your indus­try that have raised cap­i­tal at a sim­i­lar stage of growth can give you some idea of what your com­pany is worth, Steven­son says. "Nor­mally, it's just going to be a nego­ti­a­tion process between you and your investor," he says.
Invest in advice from a lawyer.
Don't take the do-it-yourself approach to draft­ing invest­ment agree­ments, or you could face legal prob­lems in the future. "Make sure there is com­pli­ance with secu­ri­ties laws," says Steven­son. Con­sider the total cost of legal advice before you bring in out­side investors, says Nathan McK­elvey, who founded CharterAuction.com, a pri­vate jet char­ter flight ser­vice. When he issued pre­ferred stock to out­side investors, the cost of legal advice on both sides was close to $100,000, by the time all par­ties ham­mered out the terms, he said. His com­pany absorbed much of those costs. "It's a very long and expen­sive process," he says.
Deter­mine how much man­age­ment con­trol the investor will have.
Many angels expect to offer advice about grow­ing the company—and for the entre­pre­neur to pay atten­tion to it. "A lot of times, an angel is going to nego­ti­ate pro­tec­tive pro­vi­sions, such as rep­re­sen­ta­tion on the board of direc­tors, and approval rights for major deci­sions, such as rais­ing more cap­i­tal, tak­ing loans, and sell­ing the com­pany," Steven­son says. Don't go along with an agree­ment you aren't will­ing to fol­low if you do find your­self at odds with an investor.
Con­sider offer­ing stock options.
To attract tal­ented employ­ees, many star­tups issue stock options: the right to buy com­pany stock at a set price con­sid­ered attrac­tive at the time. Even if you aren't sure you want to go this route ini­tially, you may change your mind later. Any con­tract with an angel should state whether these options will come from your own­er­ship inter­est, the investors', or a com­bi­na­tion, says Steven­son. "It's some­thing that could be con­tentious with your investor down the road if not nego­ti­ated up front," he says.
Keep deals with friends and fam­ily formal.
If you opt to bring in fam­ily, friends, and acquain­tances as pri­vate investors, put each invest­ment deal in writ­ing with your attor­ney and strongly encour­age them to review it with their own lawyers to make sure they under­stand it thor­oughly, says Steven­son. Oth­er­wise, you could find your­self fac­ing dif­fi­cult sit­u­a­tions and ruined per­sonal rela­tion­ships later.